Help PNCR reach our goal so we can return to our 24 hour format. Donations are to be used to cover our monthly operational costs (Operating Expenses, Music Royalties and system upgrades) We'd like to thank those that supported in our 2017 campaign. We didn't meet our final goal, but it helped to cover a portion of our operating expenses. We hope that we can continue to receive your support as we start the new year on a new note. More live remotes to come from PNCR and it's IJ's.
Again I would like to personally thank you for your support.
Current Hours of Operation as of December 26, 2017
Sunday - Saturday
6:00 am - 10:00 PM EST
Provided by CoolFundraisingIdeas.net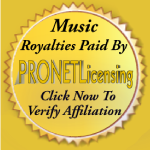 Have You Made a Donation Yet?
We Need YOUR Support!
Donate by mail:
www.polishnewcastleradio.com
1707 Hanna St.
New Castle, PA 16102
Copyright © 2016 Polish New Castle Radio. All rights reserved. Do not duplicate or redistribute in any form.